The Wellington Macintosh Society Incorporated is a non-profit organisation formed in April 1984 with the following objectives:
To exchange and disseminate information among the members concerning the computer arts and sciences.
To publish books, newsletters, magazines and periodicals for the benefit and education of the members and the general public.
To conduct and sponsor seminars, lectures and courses relating to the computer arts and sciences.
To provide technical assistance to members of the group.
To seek privileges and discounts for members.
Your Apple Macintosh is the most versatile, easy to use computer available, but how can you explore its full potential? You won't know how much you can do until you get involved with New Zealand's biggest Macintosh society, offering Mac users a huge range of interests and opportunities.
More About WelMac
Contact WelMac
Post
PO Box 6642 Te Aro Wellington New Zealand
Phone
Information: (04) 232-4270 Membership Enquiries: (04) 475-9755 (A/Hours)
Subscriptions / Joining
Subscriptions are $40 per year from date of joining. Families & Businesses welcome
The WelMac Membership Application form is available here. Please send the form and we will contact you shortly regarding making your payment.
If you want to see what we do at WelMac before joining, feel free to attend a meeting.
Constitution
The society's constitution is now available online. Feel free to consult it for more information of how the society is governed.
Businesses Offering Discount to Members
The group has arranged for some Wellington businesses to provide discounts to members on production of their membership card:

The list will be available soon...
Email contacts
You can contact us via email using the email contact form. For info on the right person to contact with your particular query, please see the People of WelMac section below.
People of WelMac
Welmac is kept running by a small group of people, these include the following:
WelMac Committee
David Empson: (President, Mac OSX / Basics Group, Apple II Tech Support)
No info yet

Hayden Barker: (Vice President)
No info yet

Graeme Moffatt: (Apple Regional Liaison, DVG Facilitator, WelMac Secretary)
Graeme is a long time member of WelMac, and has been instrumental in ensuring the progression of WelMac into an important feature of the NZ Mac Community. Graeme has been instrumental in the forming of several new Mac user groups in New Zealand, and is the Apple Regional Liaison for Oceania. Graeme is a keen digital video enthusiast and is currently facilitating the WelMac Digital Video Group.
David Denton: (Treasurer)
David Denton is the acting WelMac Treasurer.

Shane Gordine: (Committee Member, Gaming Group Facilitator)
No info yet

Joseph Booth: (Webmaster, NMG facilitator, Co-opted Committee Member)
Last updated 2004-10-12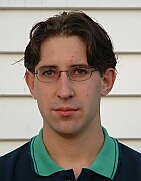 Jo visited the (NZ) Digital Solutions Expo back in September 2002, and liked what he saw - some time after he attended a Web Design Specialty group meeting, and was hooked. He became a WelMac member by the end of 2002 and was soon after was co-opted onto the WelMac committee.
Due to his keen interest it didn't take long for him to become facilitator of the Web Design and Publishing Group, which is now called NMG - or WelMac New Media Group for long (http://nmug.welmac.org.nz). Jo is also a WellyLuggite - having come to Macs via Linux.
In 2004 he once again accepted the role of Entrant Liason, Publicity Coordinator, and general "ask him" guy for MovieFest 2004. Jo spends up to 30 hours a week answering the 60 odd MovieFest emails a day, and sending out MovieFest DVDs and Entrant Packs to MovieFest participants.
Jo lives most of his online life under the alias 'Mangee'. Mangee re-designed and coded the new WelMac Web site in his spare time - which isn't much so thats why it's not finished. He also built and maintained the MovieFest 2003 Web site as part of the WelMac MovieFest subcommittee. Mangee has a site over at mangee.net.nz - as well as a few others he's far to busy to maintain.
When he's not attending WelMac meetings or hanging out on the WelMac forums (NZ Mac User Forums) - or coding some php on his Apple [sic] laptop (Help pay for a new 17" PowerBook), Jo works at Project Services, where he tests and diagnoses exotic air-conditioning systems, like operating theatres and legonella, SARS, Anthrax and other white powder infested areas, as well as other more boring stuff.
About this Web site: web.welmac.org.nz
Accessibility
Every effort has been made to make this Web site conform with the accessibility guidelines of the W3C and others. If you have any difficulties with parts of this site, please contact the webmaster, and we will endeavor to remedy any problems.

Web site Features
Features of this Web site include:
Access Keys
Alternate styles
Tab Indexing
Uhm...
....
....

Browser Requirements
This Web site has been written to work with most web browsing technologies, including standards compliant browsers. If you have one of the following browsers, this Web siteshould display as intended by the designer
list of Browsers supported here
The following browsers may have problems rendering some content on this Web site
list of Browsers that aren't as good here
If you have problems displaying parts of this site, we suggest you disable or switch to a basic style sheet if your browser supports it. [NOT IMPLEMENTED] You can also disable styles somehow by doing something here...
Privacy Policy
This site respects your privacy on the internet. Any information you provide to WelMac that you request be kept private will not be shared with any other entity. We will not provide you details to any other third party without your express permission. From time to time WelMac may contact you to check your details are up to date, to allow us to serve your requirements better. Or something
Email details
WelMac maintains several email contact lists. If you request unsubscription from a list you have previously subscribed to, it will be honoured. If you have any difficulites with unsubscribing use the
contact form
to let us know